Aluminium anodizing
Anodizing, also called anodic oxidation, is a surface treatment of aluminium alloys that creates a protective layer of aluminium oxide on the surface of the part.

Anodizing is performed by means of an electrolytic process in sulphuric acid solutions. Following a preparation cycle, the aluminium parts are dipped into the anodizing electrolyte. The application of direct current causes a process of controlled oxidation of the surface, which forms a compact layer of aluminium oxide, with uniform thickness.

The main characteristics of anodizing are:
corrosion resistance,
hardness and wear resistance,
uniform thickness,
electrical insulation,
option for colouring with pigments that penetrate into the oxide layer.
The treatment can be divided into two main types: clear anodizing produces a thin oxide coating while hard anodizing yields a thicker film and improved characteristics.

Hard anodizing imparts properties of very high corrosion resistance and exceptional wear resistance to the treated part. This process is employed to extend the lifetime of mechanical components in various sectors, such as automated machinery, textile machines, automotive, cycles and motorcycles, maritime, and many others.
OX anodizing treatments
OX-HS – Hard Anodizing
Wear and corrosion resistance | ISO 10074 | MIL-A-8625 Type III
OX-HS is a hard anodizing treatment of aluminium in sulphuric acid in compliance with MIL-A-8625 Type III, ISO 10074, and UNI 7796 standards. It imparts excellent corrosion and wear resistance, high hardness and resistance to aggressive environments.

VARIANTS

OX-HC – Black Pigmented Hard Anodizing
OX-HS-PTFE – Hard Anodizing with PTFE impregnation


MORE INFORMATION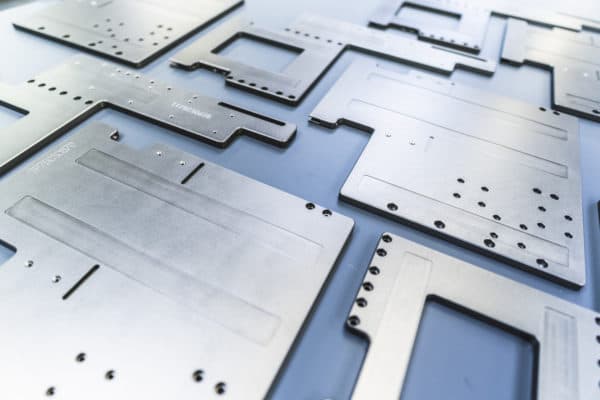 OX-W – Hard Anodizing
Wear and corrosion resistance | Low surface roughness | Pale colour | ISO 10074 | MIL-A-8625 Type III
OX-W is a special aluminium hard anodizing treatment in compliance with MIL-A-8625 Type III, ISO 10074, and UNI 7796 standards. Compared to conventional hard anodizing, OX-W features lower surface roughness, higher wear resistance, and a lighter colour.

VARIANTS

OX-W-PTFE – Hard Anodizing with PTFE impregnation


MORE INFORMATION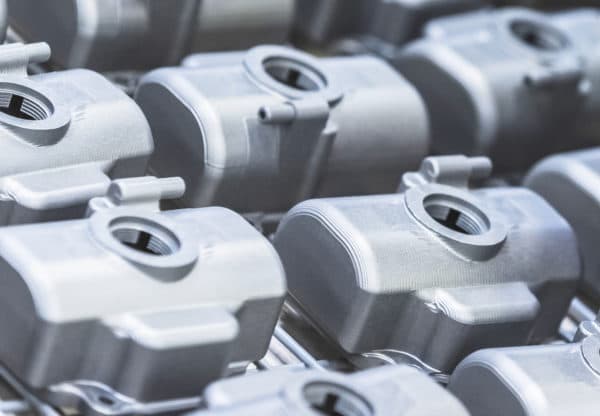 OX-A – Clear anodizing
Corrosion resistance | ISO 7599 | MIL-A-8625 Type II
OX-A is a clear aluminium anodizing treatment in compliance with MIL-A-8625 Type II, and ISO 7599. It is used to protect aluminium from environmental oxidation because it has a good level of corrosion resistance and appreciable scratch and wear resistance.

VARIANTS

OX-AN – Black Pigmented Clear Anodizing


MORE INFORMATION
Key features of aluminium anodizing
CORROSION RESISTANCE
The outstanding feature of anodized coatings is their exceptional corrosion resistance. Corrosion resistance can be improved even further by performing a post-anodization sealing treatment. Sealing is performed in a high temperature solution (approx. 95°C).

Hard anodizing produces the best corrosion resistance on aluminium, that can exceed 1000 hours of salt spray without the onset of corrosion.
WEAR RESISTANCE AND HARDNESS
The hardness and compactness of the aluminium oxide film makes it possible to achieve high resistance to abrasive and adhesive wear, comparable to that of hard chrome platings.

Hard anodizing, which is frequently applied with thicknesses of 40-60 µm, can produce hardness values higher than 450HV.

The coating hardness depends on the type of aluminium alloy, because the oxide layer is obtained by converting the substrate material.
ECOCOMPATIBLE
Anodizing is an eco-friendly treatment.

The process does not use hazardous or carcinogenic substances, such as heavy metals or solvents.

The coating is mainly composed of aluminium oxide, an inert and non-hazardous material.

Thanks to its biocompatibility and high chemical resistance, the anodization is the main treatment of aluminium used in the food and medical sectors.
Aesthetic appearance
Anodizing creates a superficial layer of aluminium oxide that reproduces the morphology of the machined part. Thanks to this characteristic, different aluminium surface finishes (polished, satin, brushed, textured, etc.) are retained post-anodizing.

The anodizing colour changes in accordance with process type, coating thickness, and the aluminium alloy. It can assume a clear and metallic surface appearance on thin coatings or dark grey self-colouration for thick film hard anodizing.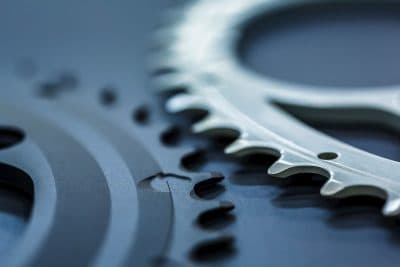 Anodizable aluminium alloys
Anodizing can be carried out on all aluminium alloys, whether machined from billets, extruded, cast, die cast, or hot forged. The final coating characteristics vary in relation to the alloy used, especially in relation to colour, hardness, and corrosion resistance.

Certain alloys, such as those with high silicon contents (casting alloys) or high copper contents (2000 series), may be difficult to treat. This is why we developed the specific OX-W treatment, which produces improved surface characteristics compared to conventional anodizing treatments.
Wrought alloys

2000 series
5000 series
6000 series
7000 series

Casting alloys
Die casting alloys
Hot forging alloys
Certifications and reference standards
PRODUCT TECHNICAL STANDARDS
Compliance with ISO 7599 Anodizing of aluminium – Decorative
Compliance with ISO 10074 Anodizing of aluminium – Hard Anodic Oxidation
Compliance with MIL-A-8625 Anodic Coatings for Aluminum – Type II, Type III
Compliance with UNI 7796 Anodic oxidation coatings on aluminium and aluminium alloys
CHEMICAL SAFETY
REACH conformity, compliance with regulations on contents of SVHC (substances of very high concern)
RoHS conformity, compliance with regulations on contents of metals subject to restriction
Compliance with EN 14392 Requirements for anodised products for use in contact with foodstuff
MOCA Compatibility – Reg. (EC) 1935/2004 Materials and articles intended to come into contact with food
Conformity with GMP – Reg. (EC) 2023/2006 on good manufacturing practice
MANAGEMENT SYSTEMS
ISO 9001 quality management system certification
Conformity with CMRT and CRT, no use of minerals from conflict zones
Conformity with the IPPC environmental directive